Regardless of whether you use SAP Hybris or Magento, your main goal as a retailer is to ensure your ecommerce platform is working as hard as your ambitions. Without a slick user experience, you'll fail to attract sales and retain customer loyalty. Equally, without the ability to scale your efforts, you'll never meet seasonal fluctuation demands.
But, with so many differing opinions, it can be hard to cut through the noise and establish the key differences between Hybris and Magento.
Throughout this thorough walkthrough, we'll be delving into the two main e-commerce platforms, their specific benefits and pitfalls, how they compare to one other, and how you can use them to your advantage.
If you'd prefer to save this guide and read it later, you can download a copy in the form below.





Table of contents

The state of e-commerce in the UK
Let's begin with a quick overview of the e-commerce market. The UK had the third largest e-commerce market in the world in 2016, with the most recent UK governmental figures placed the value of UK e-commerce sales at £586 billion.
However, there are only about 110,000 e-commerce sites generating revenue at a meaningful scale. That leaves a very small leeway for ambitious retailers.
With so much competition, how do you make sure your site is in that top tier? While many retailers assume increasing sales and revenue is down to competitive pricing and product ranges, experts believe there are other factors that come into play, including:
Creating unique customer experiences (CX)
Investing in customer engagement
Being able to scale for seasonal fluctuation
And much of this comes down to the flexibility and performance of the e-commerce platform you're using.
On that note, let's dive down into the specific differences between SAP Hybris and Magento.
The two champions: Magento VS. SAP Hybris
If you're working in retail tech, chances are you're familiar with either Magento or SAP Hybris. And while both platforms form the main foundations of modern ecommerce, there are a few notable differences.
So, SAP Hybris VS. Magento – let's compare the two heavyweights.
SAP Hybris
SAP Hybris is the platform of choice for many leading brands, including The Body Shop, Volkswagen and Samsung. The platform has a range of exciting features that don't just improve CX and user management but increase traffic and sales too.
In fact, customers who use SAP Hybris solutions see an average 21 percent increase in online shopping cart size and an average 40 percent increase in online sales.
Further reading:
Magento
Magento is the leading platform for open commerce innovation, handling over £82 billion in gross merchandise volume each year.
Built on open source technology, the platform provides online merchants with a flexible shopping cart system and powerful catalogue management tools. Professional clothing brand, Helly Hansen, saw a 45 percent increase in online revenue while using Magento, with Nike, Coca Cola, and Ford all using the platform at various points in time.
In the rest of this comparison we'll be talking about the specific similarities and differences between these two platforms.
Further reading:
The power of personalisation in e-commerce
While many eCommerce retailers choose to compete over prices and product ranges, it has been proven that personalised consumer experience is what really boosts online sales.
In fact, companies with a larger focus on personalised CX report an average of 17 percent revenue growth, compared to three percent growth by those who don't. Personalisation has also been shown to:
Increase conversion rates and order sizes
Lower operating expenses
Increase customer loyalty
Customers have high expectations when it comes to e-commerce brands, with 69 percent of people wanting an individual customer experience. However, only 40 percent of brands currently offer one.
SAP Hybris
SAP Hybris helps to manage site content and layout to create highly personalised experiences across various channels. The platform offers a host of personalisation features that help you to manage, monitor and improve CX, including:
Dynamic Customer Profiling. Pull customer data from an assortment of sources, such as Facebook, to create customer profiles. Dynamic Customer Profiling allows you to create tailored campaigns to suit a variety of personas.
Segmentation and Campaign Management. Using the Customer Profiling and Segmentation features allows you to reach customers through the channels that are most relevant to them. This results in marketing that is better targeted and more accurate.
Loyalty Management. The loyalty management suite allows you to build brand ambassadors by rewarding loyal customers with discounts and promotions.
Customer Attribution. Evaluate your marketing channels and decide where to invest with the Customer Attribution feature. Shorten the conversion cycle and increase revenue by understanding exactly where your customers are coming from and personalising their journey through the sales process.
Magento
Magento also has its fair share of personalisation features. These include:
Dynamic audience segmentation. Magento provides a personal experience for both guests and returning customers. For guests, this experience is based on browsing history and for customers, there is the option to offer tailored VIP pricing and cross-sell opportunities.
Customisable pricing. Using pre-configured business rules, Magento users can set personalised price lists for their customers.
Loyalty programs. Much like Hybris, retailers can offer personalised rewards to shoppers and even target B2B customers.
Tailored navigation and search. Magento's Elastisearch enables customers to find the products they want more easily. The site search feature uses filtering, automated rules, synonyms and auto-suggest functionalities to make better, more relevant product recommendations.
How to leverage customer engagement
It's no secret: customer engagement is the driving force behind successful e-commerce. So much so, that one in three customers will walk away from a brand after one bad experience.
So, how can you leverage customer engagement with SAP Hybris and Magento, respectively?
SAP Hybris
SAP Hybris's Customer Engagement Centre allows you to communicate with your customers across channels seamlessly. By using a unified agent desktop with inbuilt communication channels, you can create a consistent and engaging CX. Hybris has a range of features to help improve customer engagement:
Communication Integration. The Engagement Center provides a cloud-based communication stack with omnichannel capabilities. This includes text chat and Web Real-Time Communication video.
Canned responses and scripts. The Engagement Center provides predefined responses to improve consistent and efficient interaction with customers
Accounts. The Accounts feature allows you to search, display, edit, and create customer data. By gaining a bird's eye view of a customer's interaction history, customer service agents can give a more informed, personalised service.
Data retention management. The Data Retention Management app helps you to manage personal data gathered during the processing of business transactions in the Engagement Center.
Magento
In the same vein, Magento provides its users with a range of omnichannel features to deliver a smoother path to purchase:
Instant purchases. Returning customers can use previously stored payment details and shipping information to skip checkout steps and speed up the purchase process.
Visual merchandising. Set pre-defined rules to assign products to specific categories based on attributes such as brand, price or 'date created'.
Automated abandoned cart emails. Increase conversion and reduce abandonment using automatic, logic-driven emails. These include personalised promotion codes that encourage repeat purchases.
The troubles of seasonal fluctuations
The weeks leading up to Christmas are the most important for any retailer, with many retailers generating a large proportion of their annual revenue in six short weeks.
For e-commerce, Christmas is getting more lucrative every year. In the US alone, Christmas e-commerce sales reached $108.2 billion in 2017 – a 14.7 percent increase from the previous year.
With predictions stating 95 percent of purchases will be carried out online by 2040, it's never been more crucial that e-commerce platforms are agile and highly scalable in the face of seasonal fluctuations.
Poor scalability, poor revenue
While SAP Hybris and Magento provide a host of features to increase traffic and sales, many have criticised the platforms' abilities to scale.
Hybris's Java stack architecture means the platform doesn't deploy or scale as efficiently as some of its competitors. Additionally, with Magento there's a lack of native shared caching support and no easy way to split databases across multiple instances.
This is bad news for large retailers, as slow, inefficient sites affect revenue:
In other words, if your e-commerce platform isn't up to scratch, you could be losing vital revenue.
Boost your e-commerce platform's value with DC2
To keep up with consumer trends, retailers need to be agile and adapt to increasing demands. However, retailers using Hybris or Magento on-premise without CI/CD face a host of challenges that keep them rigid and inefficient. These include:
Limited automation
High-risk release processes
High-load test costs
Complex changes
These challenges result in a platform that's unproductive, unable to react to the ever-changing marketplace, and plagued by costly downtime. And, in order to mitigate these challenges, you'll have to increase the value of your platform.
Fortunately, we have the answer.
DC2 is our stable, scalable, high-performing AWS-based solution. In short, DC2 removes seasonal capacity issues, allowing your retail business to grow year-on-year. The platform allows you to benefit from:
One-click deployment
Automated testing
24/7 managed services
A secure cloud-based platform
You can read more about DC2 here.
But, don't just take our word for it. Let's take a look at one of our greatest success stories, featuring the well-known UK retailer, The White Company.
E-commerce success: The White Company
The White Company is a familiar household name, with over 56 stores across the country. With our help, they were able to accelerate the performance of their e-commerce platform and provide more value to their loyal customers.
The problem
Not only was The White Company's lifecycle of release slow, but to help manage peak loads, the business was forced to implement a third-party queuing system. This resulted in a complex system with four different support partners who, despite their number, could only offer 70 percent coverage.
More than this, the client suffered from:
An inability to scale their Hybris platform quickly
Unplanned outages
Lack of innovation
High costs
All of these issues led to lost revenue and lost opportunities for The White Company. However, we knew we could help.
The solution
Piksel Retail was able to implement a phased approach to DC2 migration. This process was the ideal choice for our client and they have been thrilled with the results. Better yet, DC2 enables the lifestyle brand to work at full capacity, respond quickly to change and react to new opportunities.
Overall, they have seen:
A 20 percent increase in sales conversions over the Cyber Weekend from the previous year. This has been directly apportioned to their high-performing hosting environment.
A 70 percent increase in site visits during the Cyber Weekend compared to the previous year.
In their own words:
'Piksel Retail managed a seamless migration of our £100 million e-commerce business. Their DC2 cloud solution has provided us with a stable, scalable platform to help us grow our business for many years to come.' – Phil Burnett, IT Director at The White Company
Build your retail empire on solid grounds
Did you know that the average cart abandonment rate is around 70 percent? Consumers expect such a high level of service from their favourite online brands, they'll abandon their shopping carts before purchase if their expectations aren't met.
While every store will experience some level of cart abandonment at some point or another, investing in a dynamic e-commerce platform with key CX features is a simple way to re-engage customers and increase sales.
Hybris and Magento are our platforms of choice because of their omnichannel capabilities and diverse range of CX features. But we know that to really succeed in the e-commerce hemisphere, retailers must be able to handle seasonal fluctuations and peaks in consumer demands.
That's why we introduced DC2, to help combat both Magento's and Hybris's scaling limitations and ensure retailers are more agile and responsive.
DC2 works alongside your e-commerce platform to provide the perfect technology experience, helping you build your retail empire on solid ground.
To discover more about DC2, or to find out what Piksel Retail can do for you, contact us today. We'd love to help your retail business.
Topics: Retail
Related posts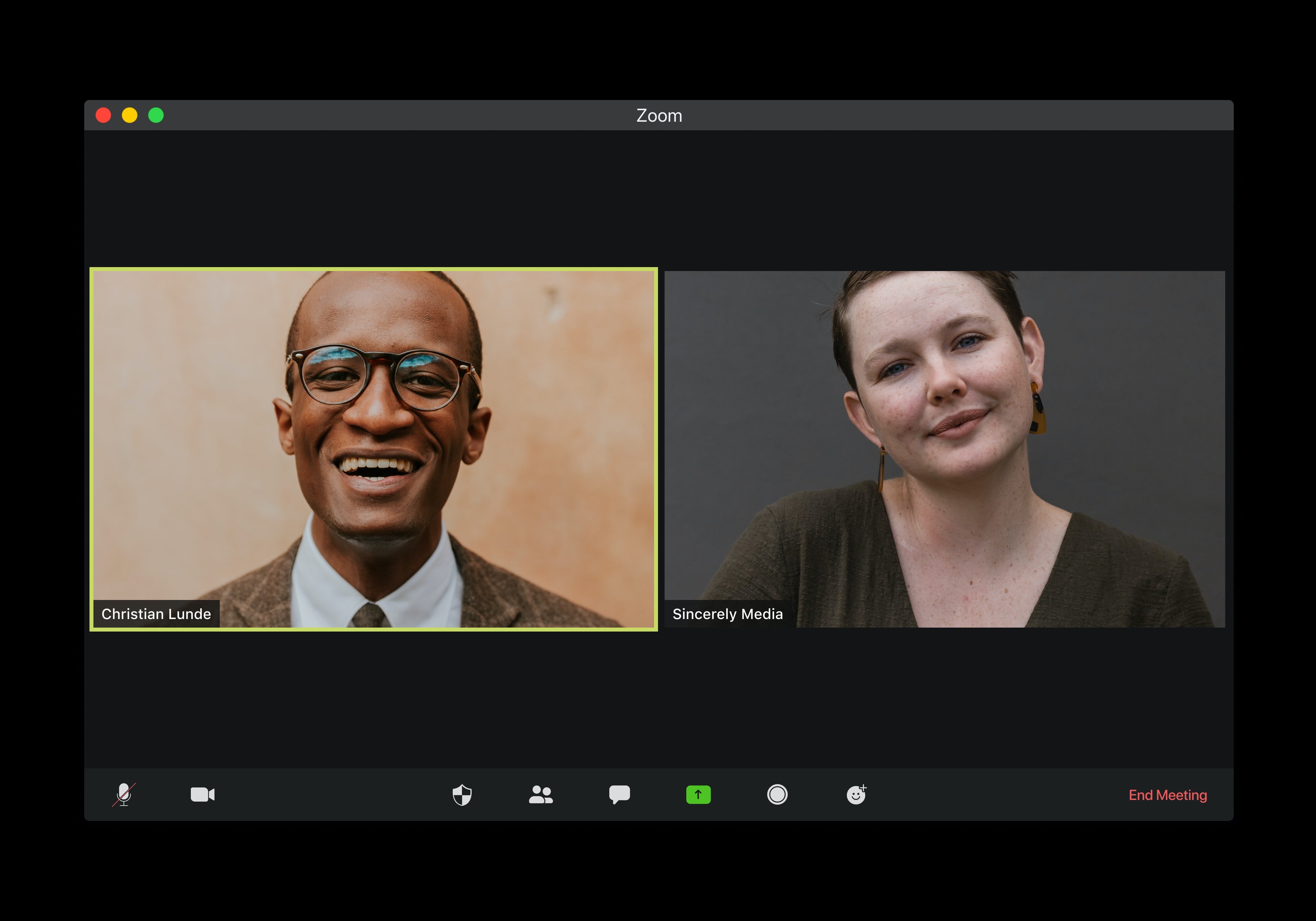 To all Piksel customers, partners and colleagues, we'd like to reassure you that we are working as hard as we can to support you and to provide...
Read more